Loose teeth in a child are normal as this means the temporary or baby teeth are about to be replaced with permanent teeth.  When an adult has a loose tooth, an underlying dental issue is probable. The reason could be as simple as an injury to the mouth, or a more complex gum disease and hormonal issues.
Patients with wiggling permanent tooth feel that something does not feel right, especially when they are eating or brushing their teeth.  The sensation is most noticeable in the morning and the tooth usually tightens up through the day. For some, the sensation may come and go so that dental consultation is not an urgent consideration. The problem is bound to get worse. The right way to go about this is to consult with a dentist for proper diagnosis and treatment.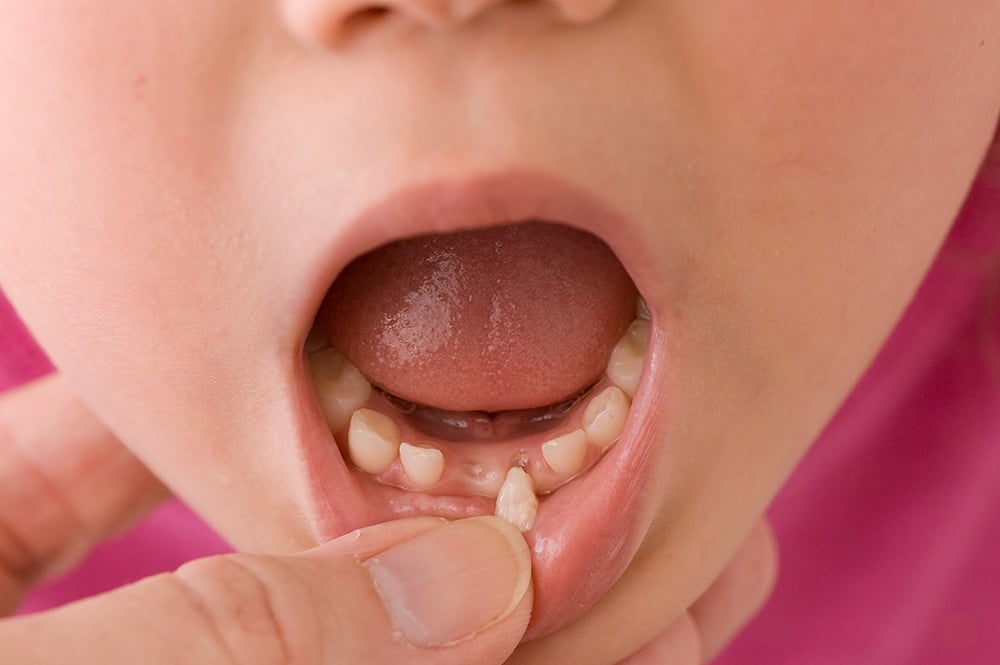 What Causes a Permanent Tooth to Loosen?
When injury to the mouth occurs, or when the gums, bone or any connective tissue or ligament that supports the permanent teeth weakens, teeth can become loose. Other possible causes of loose permanent teeth are occlusal trauma, periodontal disease, osteoporosis, pregnancy hormones, and mouth trauma.
Primary Occlusal Trauma – This is brought about when teeth go through an extended period of forceful biting that is beyond their tolerance. This is due to bruxism, or nighttime teeth grinding.
 Secondary Occlusal Trauma –  This occurs when the gums and bone supporting the teeth weaken.  When this happens, the teeth can no longer handle normal biting stress. The usual underlying cause is periodontal disease, that even simple teeth clenching could worsen the damage.
Periodontal Disease – More commonly known as gum disease, periodontal disease occurs when tartar and bacterial plaque infect the gums. When untreated, this disease will eventually affect the gums. Untreated infection could result in the loss of bone and connective tissues as well as damage the gums.
Periodontal Disease is also known as gum disease, and it occurs when bacterial plaque and tartar infect the gums. The infection, when untreated, destroys gum tissue and can result in loss of connective tissues and bone.
Osteoporosis – This disease causes the bones to weaken and decrease its density. It is a progressive disease that affects both men and women, with falling teeth as one of its consequences.
Pregnancy Hormones – A pregnant woman has high levels of progesterone and estrogen. This causes the ligaments that surround the teeth weaken and loosen. Though this episode is usually temporary, permanent tooth lost is a possibility if there are other underlying health condition.
Other symptoms that merit a trip to the dentist are the following conditions:
Bleeding gums during and after brushing teeth
Tender, swollen, red, or receding gums
Incessant bad taste in the mouth or bad breath
Development of deep pockets between gums and teeth
Shifting teeth placement
Changes in the fit of partial dentures or in the fit and alignment of teeth upon biting down
Treatment of Loose Permanent Tooth
Though the sensation of teeth looseness may disappear after a few days, there are cases where the condition lingers and therefore could lead to permanent tooth loss. It is best to consult with a dentist for the correct treatment option.
Teeth splinting is a quick and easy treatment option for loose tooth.  To deter the tooth from wiggling, a flexible splint is fitted around it. The tiny splint is cemented to the affected tooth and will remain so for two weeks or so, depending on the healing time of the tissues and ligaments.
If the loose tooth is due to teeth grinding, a mouth guard is prescribed. This shall be worn nightly as one sleeps.  The contraption will prevent the patient from grinding and clenching his teeth while he sleeps.
Gum disease may be effectively addressed by deep cleaning. The dentist may call for several sessions of deep cleaning to clear tartar and plaque build-up.  Dental scaling and root planning are the involved procedures.  For deep periodontal pockets, antibiotics may be prescribed in combination with a deep cleaning.  Filling the periodontal pockets with medication is necessary to normalize the size of the pockets.
In case the loose tooth can no longer be saved, extraction is the next step. Depending on the patient, the dentist may do a partial denture, bridge or even dental implant to replace the lost tooth